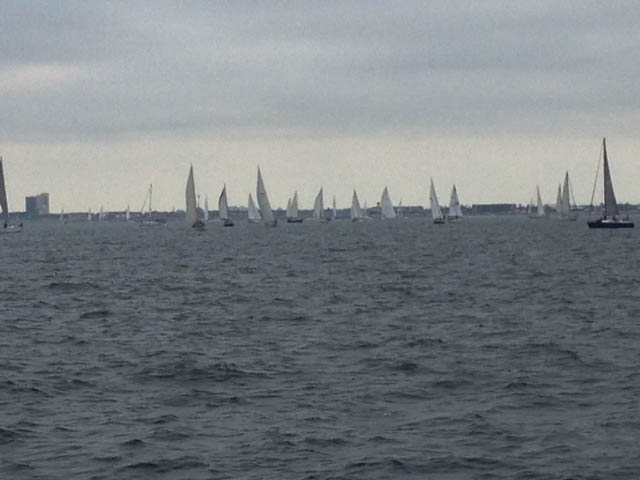 Ruthless particpated in the 2013 Harvest Moon Regatta run on October 17th and 18th, 2013.  The Harvest Moon Regatta is a 150 nautical mile race from Galveston to Port Aransas, Texas.  The race starts off Galveston Island at the Galveston Pleasure Pier.  There were 171 sailboats entered. Ruthless sailed in the Cruising Spinnaker Division against 27 other boats. She came in 3rd in Class A against 7 boats. The race start was good with Ruthless in the middle of the fleet. The crew quickly deployed the red, white and blue spinnaker on a starboard tack in light winds out of the NNE. Winds were light and variable for the first 6 hours of the race challenging the crew to keep wind in the large spinnaker.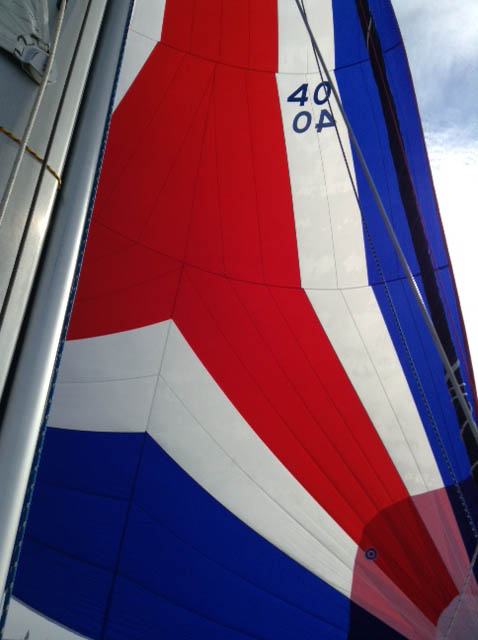 About 4 hours into the race, the crew jibbed the boat to put sails on a port tack so the course over ground would take Ruthless away from shore in anticipation of a shift in the wind from the NNE at the start to a more E wind. The full Harvest Moon prefaced by a beautiful sunset always is an inspiration to come back next year.  The crew enjoyed pulled pork tortilla rolls, Ruth's pinto beans, chips, and Ruth's homemade chocolate chip cookies as they watched the sunset in the West and the moon rise in the East.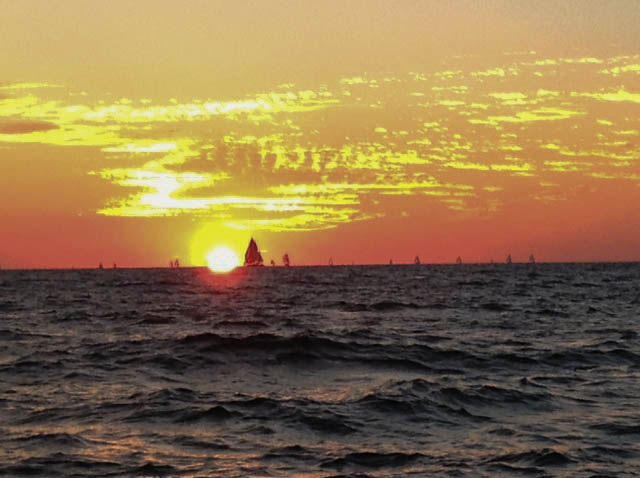 The wind shift never developed and by midnight Ruthless was approximately 20 miles offshore, but making good VMG to Port Aransas. Around 2 AM, Friday morning, the crew decided to douse the spinnaker, deploy the genoa on a port side pole and sail wing on wing. This tactic allowed Ruthless to sail a direct course to Port Aransas. The wind speed increased to the hjigh teens with gusts above 20 knots. Boat speed also increased to an average of about10 knots. Ruthless was on her way to a 3rd place finish.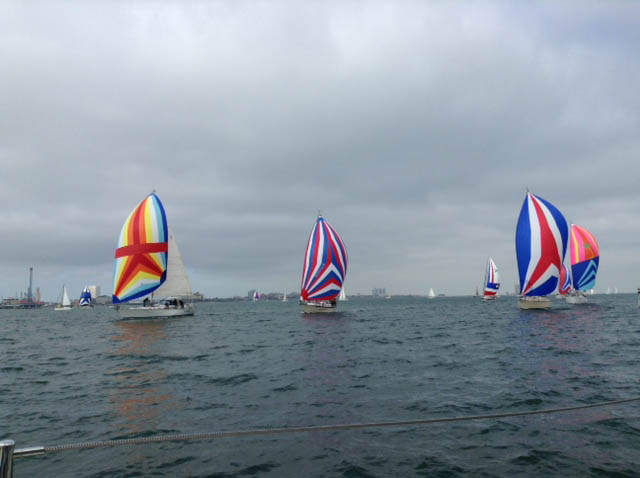 A Gulf sqawl developed around 8 AM, Friday with winds increasing to 25 to 30 knots with some lightning and heavy rain. The sqawl passed in about 1 hour. The wind continued in the 20-25 knot range from ENE. Another sqawl came across the course about 11 AM with rain and winds in low 30's.
Ruthless rounded the "R6" bouy at the Aransas Pass Ship Channel and crossed the finish line 2:29 PM eclipsing last year's finish at 2:50 PM. The crewmembers included Donald, Jim Cole, Steve Harrision, Chrisitne Mitchell, Matt Mitchell, and James Stofer. The awards dinner included barbeque from Mikeska's Barbeque, El Campo, Texas as the sunset on the fleet of boats at Port Aransas.